The Under-Appreciated Value of Homecare with Michelle Williams and Paul Hickey
In this episode, hosts Gail Donner and Mary Wheeler have a thoughtful discussion about the importance of homecare in Canada with Michelle Williams and Paul Hickey. 
Michelle and Paul talk about why they pursued homecare as a career, why it is such a rewarding experience for them, and how homecare has changed during COVID-19.
Long-term care has been the focus of a lot of concern during the pandemic, but homecare has not received the attention it merits. Most Canadian seniors say that home is where they want to be, and we are thankful Michelle and Paul are helping make this a reality. Watch and listen to their stories now.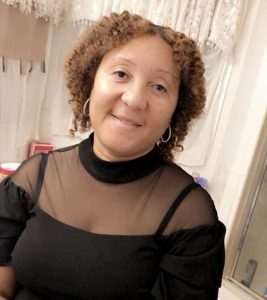 Michelle Williams RN
Palliative Care Nurse
SE Health, Toronto, Ontario 
From Michelle:
I have been practicing nursing for 20 years in various capacities including in the community as a visiting nurse, Preceptor and Palliative nurse implementing K2P (knowledge to practice). When I first started working for SE Health (Saint Elizabeth Health Care) I started as an RPN. Soon after I realized that I wanted to accomplish more and completed my RN program.

I have supported projects such as Telemedicine Impact Plus (TIP) and First 48, a program for seniors. My passion is Palliative Care. I have worked in palliative care for a number of years in Toronto. I'm also Co-Chair of our Staff Association, supporting our nurses by leading initiatives that engage and support a healthy work environment.

Working as a community nurse has helped me make a difference in the community as well as make time for my family. My heart has always been in health care, and it is an honour and a privilege to work with phenomenal colleagues, doctors, patients and families while making a difference.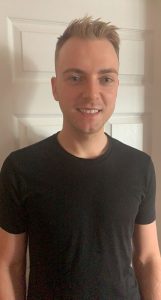 Paul Hickey LPN
Director of Nursing
CareGivers, St. John's, Newfoundland
From Paul:
I graduated from the Practical Nursing Program at the Centre for Nursing Studies, Memorial University in 2018. I returned to school in 2019 to continue my nursing education and pursue a Bachelor's Degree in Nursing which I am expected to finish this year. I decided to go into nursing after seeing my grandmother struggle for many years with her own numerous health conditions.

I've worked in the private sector for the entirety of my nursing career thus far and my current position is Director of Nursing for CareGivers, a province wide and first accredited home care agency in Newfoundland and Labrador. One of my roles is educating home support workers. Working in home supports is rewarding on both a personal and professional level. Our main goal is to keep our elderly and vulnerable populations living safely at home for as long as possible.
Watch other episodes of Nurses' Voices!