The Passion and Compassion of Long-Term Care with Bahar Karimi and Sarah McNally
Join hosts Gail Donner and Mary Wheeler as we hear the inspiring voices of Bahar Karimi and Sarah McNally, both from long-term care facility Idlewyld Manor in Hamilton, Ontario.
Watch as Bahar and Sarah break the stigma of long-term care and how their nursing practice is full of passion, compassion, resilience and innovation, especially during the incredibly challenging COVID-19 pandemic. Watch and listen to Bahar and Sarah's incredible stories now.
Please watch on YouTube or listen on Apple Podcasts, Spotify, Amazon Music or Google Podcasts using the links below. And if you enjoy the episode, please rate us and subscribe!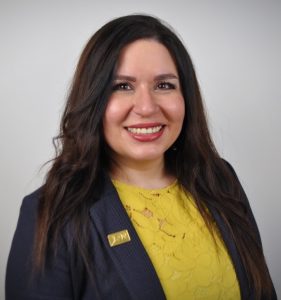 Bahar Karimi RN, MN, MHSc, CHE
Administrator, Idlewyld Manor, Thrive Group
PhD Student, University of Western Ontario
From Bahar:
My love for nursing, and continuing education, started after I entered the world of health care as a Personal Support Worker. I went back to school for Practical Nursing and while working for a few years as an RPN, my passion grew for education and leadership in health services delivery which led me to complete a bachelor of nursing, then masters of nursing and masters of health sciences in health administration.

My highest passion is advocacy for health system transformation, compassionate leadership, motivating and empowering systems and people to be the best version of themselves, and to mobilize exceptional teams to provide exemplary quality of care and services to the users of our health care system. My husband and my sons are the reason for my every day success and some extraordinary people I have in my life, have been instrumental in supporting me to survive and thrive in my nursing and leadership journey and to pursue my professional dreams.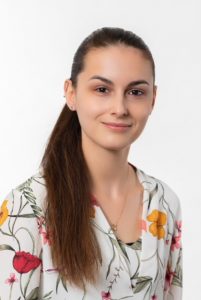 Sarah McNally, RPN
Staff Nurse, Idlewyld Manor, Thrive Group
From Sarah:
When I began my nursing career as a Registered Practical Nurse, I was both amazed and overwhelmed by the endless possibilities. I wanted to be where I could make the most impact on peoples' lives. I assumed that was acute care. I had this idea that nursing meant saving lives; that your worth as a nurse was measured by your practical skills and knowledge. Then, I found myself working in long-term care, where I learned that while skills and knowledge are important, what makes you an excellent nurse is your ability to connect with people.

As a nurse in long-term care, I find myself filling so many different shoes. That's part of what makes nursing so exciting and rewarding. One minute, I'm dressing a would or administering medications. The next, I'm tossing a ball around or singing "The Beatles" classics with my residents.  I feel an overwhelming sense of honour to be able to care and advocate for these residents and their families, who have each walked such different and unique paths of life. There is no greater reward as a nurse than knowing you have made even the slightest impact on someone's life. In long-term care, you experience that every day. It can be something as simple as a resident smiling at you at the end of your shift, saying "see you tomorrow", and it instantly reminds you that you are where you're meant to be.
Watch other episodes of Nurses' Voices!