The Journey to Mental Health Wellness with Bonita Fanzega and Catherine Flynn
The global COVID-19 pandemic has been grabbing the spotlight for the past 18 months, but the struggles that vulnerable populations have with mental health continue to persist.
In this special episode hosts Gail Donner and Mary Wheeler have a stigma-breaking conversation with Bonita Fanzega and Catherine Flynn about mental health nursing amongst marginalized communities.
Bonita and Catherine speak openly and honestly about working with vulnerable populations in their home communities of Winnipeg and Vancouver, their daily challenges, how they support their clients, and how they take care of themselves while shining an important spotlight on the resilience of the individuals they work with. Watch and listen to their stories now.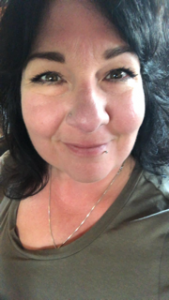 Bonita Fanzega, Reg. Psychiatric Nurse
Psychiatric Emergency Nurse,
Health Sciences Centre
Winnipeg, MB
From Bonita:
I am fortunate to have a career that allows me to continually learn, grow, and nourish my ever curious nature. When I began my career as an RPN I didn't realize the amount of opportunities that would be available to me. I've worked in acute mental health, community mental health, teaching in both the hospital setting as well as a sessional instructor at Brandon University, and have presented at several international conferences. I have chosen a career that has ever-changing occasions to learn, challenge and create change, in addition to meeting and supporting individuals in their mental health journeys.

I especially enjoy my work in the ED; it's a unique place with unique challenges, a place where you can think outside the box, work with clients and provide support, meeting the client's needs where they are at. I love what I do, and despite the hard moments there are a million little wins you can have by the end of your shift. I never know what I'm walking in to when I go to work, but I always look forward to the shift and that tells me I'm in the right place!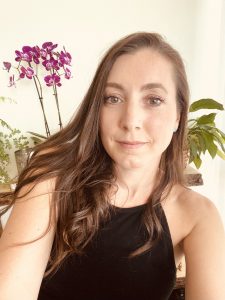 Catherine Flynn RN, BScN
Primary Care RN and Case Manager HIV STOP Clinic
Kilala Lelum, Urban Indigenous Health and Healing Cooperative
Vancouver, BC
From Catherine:
I have been a practicing RN for 13 years, and I have devoted my practice within my cherished hometown of Vancouver, BC. I have been fortunate to have experienced a broad range of roles in Nursing from HIV medicine to acute medicine, to primary care.

I felt a strong pull in me from a young age that I would become a Nurse, and that my Nursing journey would lead me to support the people living in the Downtown Eastside community of Vancouver. 

I would like to think that nursing has made me a better person as it is a profession that humbles me and teaches me every day. I'm truly humbled as I witness incredible human resilience despite individuals facing so many mental, spiritual, emotional, and physical challenges. I have learned the power of genuine presence. Nursing is often referred to as a vocation and I respect that, as it is a profession that takes dedication and a willingness to be challenged, question our biases, show up with our hearts, and a willingness to give and grow day in and day out. I am passionate about providing low barrier, equitable healthcare. I am also deeply invested in the work to provide trauma informed and culturally safe care, as well as honour Indigenous ways of health and healing. 
Watch other episodes of Nurses' Voices!