Public Health Nursing with Janice Loe and Jane Skinner
Public Health has always been at the core of communities across Canada. However, for many years the perception of public health has flown under the radar – it does great work, but without the attention that acute care often receives. The pandemic has changed all of that, and Public Health and Public Health Nurses now take centre stage.
In this episode, you will meet Janice Loe and Jane Skinner, two late career Public Health Nurses helping to lead the vaccination charge at Manitoba's Prairie Mountain Health Region in Brandon.
Please watch on YouTube or listen on Apple Podcasts, Spotify, Amazon Music or Google Podcasts using the links below. And if you enjoy the episode, please rate us and subscribe!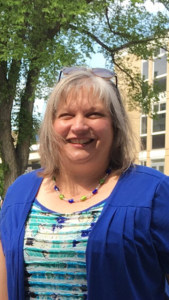 Janice Loe, RN, BScN
Director, Health Services (Public Health)
Prairie Mountain Health, Brandon Manitoba
Janice Loe is a Registered Nurse with a passion for Population and Public Health who is currently working as Public Health Director in Prairie Mountain Health, Manitoba's most westerly health region.
From Janice:
I have been a Registered Nurse in Manitoba for 36 years.  I have worked in acute care, as a practical nursing instructor and 31 of these years in Public Health-as a Public Health Nurse, Public Health Manager and as Public Health Director of a geographically and culturally diverse region for the last 13.

I have been privileged to work with phenomenal colleagues and mentors, clients, families and communities all of whom have guided and shaped my values, beliefs and nursing practice.  My heart and passion has always been in working upstream with a multitude of partners to promote, protect and preserve health.  Supporting and empowering families, communities and/or staff to achieve their goals and promote optimal health and wellbeing is so rewarding.  The opportunities to make a difference within nursing and Public Health are endless.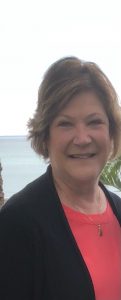 Jane Skinner, RN, BN
Regional Manager
Prairie Mountain Health, Brandon Manitoba
Jane Skinner is a Registered Nurse who has worked for 42 years as a Public Health Nurse. Currently she is the Regional Manager for Prairie Mountain Health's COVID vaccine sites.
From Jane:
I have been a Public Health Nurse for 42 years in various settings.  I started my career in the Northern part of Manitoba. At that time, it was a combined position of Public Health/Home Care and Primary Care.

We moved to rural southern Manitoba after three years, where I stayed with Public Health/Home Care until the program divided, and I stayed in the Public Health stream.

We then moved to an urban setting (Brandon) after three years, where I worked in various aspects of Public Health Nursing. I have been a Neighborhood nurse, Families First Supervisor, Reproductive Health Coordinator, Teen Clinic facilitator, and involved in Healthy Sexuality/Harm Reduction.

Throughout my career I have been involved with many community development and consultations, including the development of programs, overseeing these programs and participating in them.

I retired on July 31, 2020, however, when the pandemic started I returned to Public Health to assist. Public Health is the force behind us being able to return to a more normal life. I am currently the Regional Manager for all the COVID vaccine sites for our region.
Watch other episodes of Nurses' Voices!