Managing Critical Care in Ever-Changing Times with Adam Gagnon and Patricia Daley
In our latest episode of Nurses' Voices, hosts Gail Donner and Mary Wheeler chat with Critical Care Nurse Managers Adam Gagnon and Patricia Daley about how they have adapted during the difficult, tense, and ever-changing times of COVID-19.
In this episode you'll see how Adam and Patricia have maintained a high level of support for nurses throughout the pandemic while ensuring continued compassion for patients. And although it has been a very challenging time, both Adam and Patricia have had rewarding experiences and we are fortunate to have them share with us. Watch and listen to Adam's and Patricia's stories now.
Please watch on YouTube or listen on Apple Podcasts, Spotify, Amazon Music or Google Podcasts using the links below. And if you enjoy the episode, please rate us and subscribe!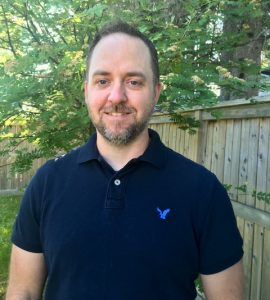 Adam Gagnon BNRN, CNCC(C)
Nurse Manager Intensive Care Unit
Chaleur Regional Hospital
Bathurst, New Brunswick
From Adam:
After completing my Bachelor of Nursing degree in 2002, I began my nursing career at the Chaleur Regional Hospital on the float team. I have always been fascinated with critical care so in 2004 I made the move to the Intensive Care Unit (ICU). Over the next 3 years I continued growing as a critical care nurse and served as an Organ and Tissue Resource Nurse and trained as a corneal retrieval technician.

In 2007 the opportunity arose for me to become the nurse manager of the ICU, the past 14 years as have allowed me to represent the needs of critical care nursing through my day to day functions as well as on local, regional and provincial committees.

I have continued my professional development in critical care nursing. I completed my national certification in critical care in 2012, as well as the Leadership and Management Program from McMaster University in 2013. I was privileged to participate in the construction of a brand-new state of the art ICU in 2014.

Critical care is my passion, I am a long-time member of the Canadian Association of Critical Care Nurses (CACCN) as well as the American Association of Critical Care Nurses (AACN). A strong advocate and promoter for critical care nursing, I have presented on critical care nursing to nursing student, presented with a colleague at Dynamics of Critical Care and encourage all critical care nurse to challenge themselves to complete their national certification.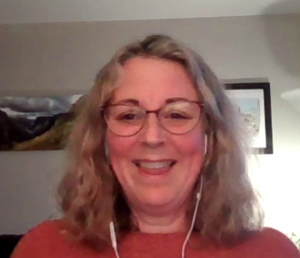 From Patricia:
I live in Dartmouth NS with my husband of almost 34 years and 3 amazing adult children.

Majority of my nursing career has been in Critical Care. I have worked as a staff nurse in both rural and tertiary ICU's and ER's within NS as well as remote nursing in Northern Alberta.

In 2010, I accepted the position of Health Services Manager of the Med Surg ICU at the QE11 Health Science Center in Halifax NS. I transitioned into a new position as Manager of the Med Surg Neuro Trauma ICU at the Halifax Infirmary site in 2018. The decision to move to a different ICU as retirement was approaching was a difficult one. Looking back over the last 3 years, I know it was the right decision for my career. I am so grateful I took advantage of this amazing opportunity to be part of such a dynamic team.

As a Staff Nurse, and later in my career as a Manager, I always took pride in not only being a patient and family advocate but also a mentor and resource to all team members. My office door was always opened…

To say the last 16 months have been challenging in health care is an understatement!

June 1, 2021, after 36 years of working in an extremely rewarding profession, with many remarkable colleagues, as well as diverse opportunities, I have retired.
Watch other episodes of Nurses' Voices!