Inside a Thriving Nursing Unit with Vicky Sharma-Vermani and Kristen Vila
Join hosts Gail Donner and Mary Wheeler for an inspiring conversation with Vicky Sharma-Vermani, RN, BScN, MScN, MHM, Patient Care Manager and Kristen Vila, RN, BN, Coordinating Nurse who both work at Trillium Health Partners, Credit Valley site, in Mississauga, Ontario.
Watch and listen as Vicky and Kristen describe their experiences on the ground at a very busy medical unit. Vicky and Kristen explain how throughout the challenging times of COVID-19, their unit continues to foster positive teamwork and support systems which allows for high quality nursing care, opportunities for growth and development for staff, and a positive and joyful work environment.
We wish to thank Pfizer Canada for their sponsorship of Season Two of Nurses' Voices, and to the Canadian Nurses Foundation and the Canadian Nurses Association for their ongoing support.
Vicky Sharma-Vermani, RN, BScN, MScN, MHM
Patient Care Manager – 2B Medicine (CVH site)
Trillium Health Partners
Mississauga, ON
From Vicky:
As I came from a family of farmers that was not associated with healthcare in any way, shape, or form; I never envisioned that I would be the first generation to be carving out the path in this industry. The core value I have always been taught growing up was hard work and to help people to the best of my ability. Little did I know that this core value would be translated into a fulfilling career in the healthcare sector.

It has been quite the journey for me, starting off as a co-op student with Trillium Health Partners (THP), to my pre grad placement, landing a fulltime position as an RN on a surgical unit, moving into an interim educator role that became permanent, and then becoming the manager on the biggest medicine unit where I was once a student.

During this time, I don't think I did anything different except being true to my authentic self, valuing hard work, honesty and commitment to high quality patient care.

THP gave me an opportunity to be a part of many unique projects such as creating a sub-acute geriatric unit, building up new medicine units, standardizing orientation, preparing for accreditation, publishing an article about tranexamic acid administration, being involved with the THP foundation-event planning, fundraising and the list goes on.

The opportunities presented to me also came with many rewards and recognitions: Marskell national new grad of the year, better together teaching award, and most recently the Mayor's covid hero award.

As an RN, I feel the pandemic has truly allowed us to unlock our highest potential and we have been presented with challenges but also opportunities that have enhanced my joy in work and transforming that into enriched staff and patient outcomes.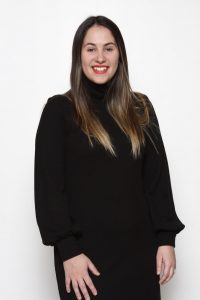 Kristen Vila, RN, BN
Coordinating Nurse – 2B Medicine (CVH site)
Trillium Health Partners
Mississauga, ON
From Kristen:
My name is Kristen Vila and I have been a nurse for 4 years. I graduated from Humber College/ University of New Brunswick's collaborative nursing program in 2017. I have been working as a registered nurse for 4 years now starting as a part-time employee and working my way up to being a Charge nurse/Coordinating nurse for 2 years on a General Medicine/ Nephrology unit. I am passionate about providing the best patient care and creating a supportive environment for all nurses. Ever since I was four years old I have always wanted to be a nurse and I don't regret my decision and lived out my dream. Every day I am learning to become a better leader to become a better version of myself as a health care professional.
Watch other episodes of Nurses' Voices!