Community Health Nursing with Tegan Broadhurst and Alysha Samji
In this episode we hear from two early career community health nurses working with the homeless population at the COVID Assisted Self Isolation Site run by The Alex in Calgary, Alberta. Tegan Broadhurst and Alysha Samji have taken the initiative to learn and expand their knowledge in an area of nursing that they have grown to love.
Hear about what they do, the challenges they have faced, and how they equipped themselves with knowledge to become better nurses, and to help their clients in this challenging area.
Please watch on YouTube or listen on Apple Podcasts, Spotify, Amazon Music or Google Podcasts using the links below. And if you enjoy the episode, please rate us and subscribe!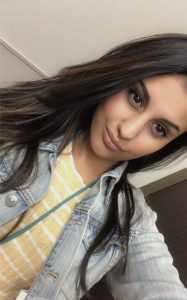 Alysha Samji RN
Charge Nurse, Nights
Assisted Self-Isolation Site, The Alex
Calgary
Alysha Samji is a Registered Nurse working in Calgary, Alberta. Her nursing practice is centred around public health/community nursing. Alysha is currently working as a full-time charge nurse in the community at ASIS where she works alongside vulnerable populations facing addictions, mental health, and homelessness. She has found immense fulfilment in working in the community and plans to further her career and education in this field.
From Alysha:
I attended Mount Royal University for my RN degree in September of 2015. I recently graduated from nursing school in April 2020 and completed my final focus placement in public health. Growing up I have always found that my happiness and self-fulfillment comes from caring for others and focusing on the concept of empowering individuals through "doing with not doing for." Being able to practice in many diverse environments throughout nursing school including both acute and community settings, helped me find my true calling in working alongside vulnerable populations in the community. I thrive in my nursing practice where I am able to provide holistic care and advocate for as well as provide care for those who may not have access to the determinants of health to do so for themselves.

Being able to start my career as a front-line worker at ASIS has helped me grow in many ways. At ASIS I have had the opportunity to work with individuals facing addictions, mental health, and homelessness. I learned quickly by working with this population that although the topic of acute care nursing is focused more on in nursing school, it is just one of the multiple fields of such a rewarding career. During the last year I have learned so much about addictions, mental health, and trauma informed care. I have also gained major insight into the stigma that this vulnerable population faces every day. I am honoured to be able to advocate for these resilient individuals and I take great pride in my line of work. I am so thankful to have had this opportunity to start off my nursing career and I look forward to the adventures and fulfillment that my career will continue to bring me!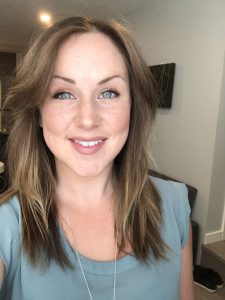 Tegan Broadhurst LPN
Staff Nurse
Assisted Self-Isolation Site, The Alex
Calgary
Tegan Broadhurst is a Licensed Practical Nurse in Calgary, Alberta. Through her roles working in both acute care and community/ addictions nursing, she has found her passion in helping create better outcomes for vulnerable populations both while in hospital and in the community.
From Tegan:
Though my nursing career began a little later in life than most, I feel a huge part of my identity has always been to help and protect others. I started nursing school midway through my twenties and since then I have learned so much more about myself and where my place in the world is. I know now more than ever I am here to care for, support, and advocate for people who don't always have the tools to do so for themselves.

I have been nursing in acute care for 3 years, and in 2020 I was given an opportunity in a community nursing setting that focuses on helping people with addictions, mental health issues, or experiencing homelessness. Despite having minimal experience and knowledge in this area initially, this opportunity has brought me more fulfillment than I could have dreamed of. I consider myself extremely lucky to have found these roles, especially during a pandemic, that have brought me such a sense of purpose and have me so excited for what the future holds.
Watch other episodes of Nurses' Voices!