An Internationally Educated Nurse's Experience Becoming an RN in Ontario with Kenely Lamsen and Anne Marie Shin
In our newest episode of Nurses' Voices, join hosts Gail Donner and Mary Wheeler for a conversation with Kenely Lamsen RN and Anne Marie Shin RN, MN, MSc (QIPS) about the challenges that Kenely and other Internationally Educated Nurses (IENs) face in becoming registered in Ontario.
Watch and listen as Kenely describes her journey to Canada and the steps she's undertaken towards registration in Ontario, completing clinical hours through the Hamilton Health Sciences – IEN Integration Nursing Evidence of Practice Pilot project. Anne Marie Shin, Director of Professional Practice at the College of Nurses of Ontario, shares steps the College is taking towards improving the processes to assist IENs in their goal of becoming registered.
As an update, since the taping of this episode Kenely has become a Registered Nurse. Congratulations Kenely.
Resources:
We wish to thank Pfizer Canada for their sponsorship of Season Two of Nurses' Voices, and to the Canadian Nurses Foundation and the Canadian Nurses Association for their ongoing support.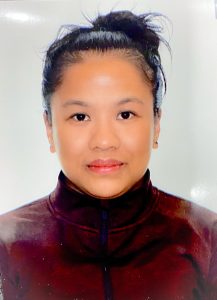 Kenely Lamsen RN
Staff Nurse
Juravinski Hospital
Hamilton, ON
From Kenely:
I am a proud Internationally Educated Nurse from the Philippines. I moved to Canada through the Federal Skilled Program in 2017. I think moving to Canada is one of the best decisions I have made in my life because the opportunities are skies the limit, especially in the health care field.

There are positive sides of immigration, such as being reunited with my family – parents and my brother came here first, and after a few years, I moved to Canada with my lovely husband. Immigration also highlights the complexity of credentialing and registration process in Ontario as an Internationally Educated Nurse

Currently, I am completing my clinical hours for safe practice through the Hamilton Health Sciences – IEN integration Nursing Evidence of Practice Pilot project (NEPP). I also work as a Registered Practical Nurse in the Juravinski Hospital in Hamilton. This supervised practice experience enabled me to improve my skills, knowledge, and judgment in different clinical situations and implement best-practice standards in my practice.

I am a few steps away from achieving my goal – to be a Registered Nurse.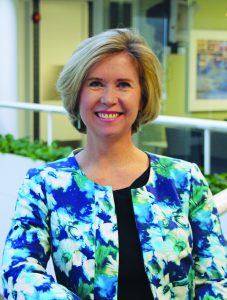 Anne Marie Shin RN, MN, MSc (QIPS)
Director of Professional Practice
College of Nurses of Ontario
Toronto, ON
From Anne Marie:
Since 1985 I have been privileged to be a registered nurse, and in the years since it has given me many opportunities to both support people and improve the broader health system, these principles that I cherish.

That's because I was drawn to nursing out of the desire to help individuals, and I quickly came to realize that there's so many ways to make an impact on behalf of people, the community and the broader health system. And I haven't stopped keeping those objectives in mind.

It's what has driven me to continually learn more, from obtaining my bachelor's degree in nursing from the University of Toronto to returning to school decades later to do two masters degrees, one in nursing and another in Quality Improvement and Patient Safety.

And that sense of making a difference to nursing on a systemic level has also given me the opportunity to explore many different facets of it, including acute, long-term and complex continuing care, community experience, and the chance to pass on my passion for the profession through teaching.

In my current role as the Director of Professional Practice at the College of Nurses of Ontario I'm able to champion opportunities that I'm passionate about. That includes prioritizing the use of data to achieve meaningful change, analyzing existing processes and seeing how they can be improved to help support the needs of patients and nurses.

I'm very fortunate to wake up every day excited by the possibilities for improving nursing and health care outcomes, to have the chance to continue pursuing the goals I've devoted my career to, and to keep on making a difference.
Watch other episodes of Nurses' Voices!